Guaranteed Rent Schemes – Top 3 Pros and Cons for Landlords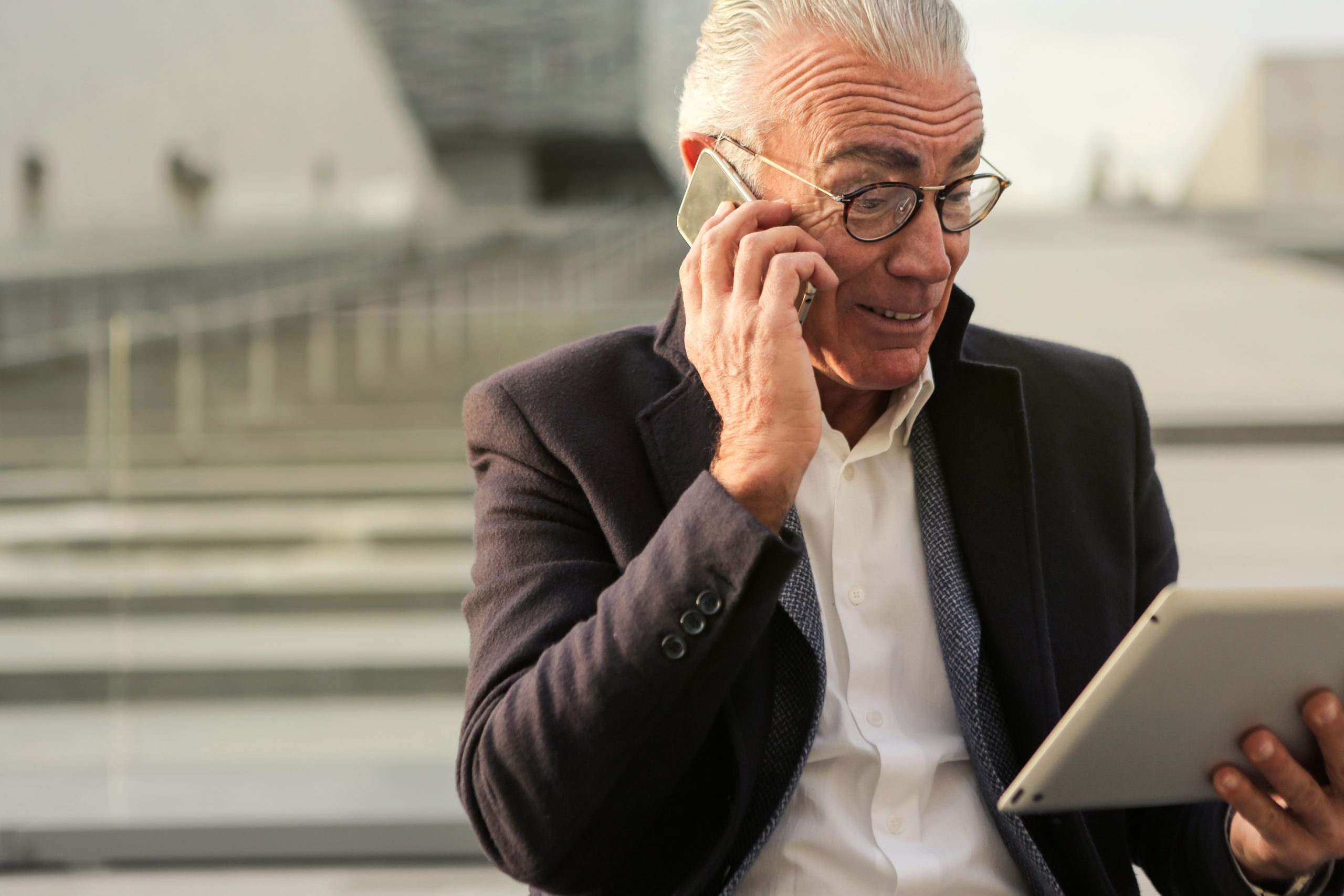 GUARANTEED RENT SCHEMES - TOP 3 PROs AND CONs FOR LANDLORDS
There are options the real estate industry provides that allows landlords to input less effort, while still receiving optimal rent rates from tenants every month.
Those options come with programs known as 'Guaranteed Rent'. These schemes ensure fixed payment and peace of mind for landlords for a defined time. However, it's important to have a full understanding of Guaranteed Rent programmes when choosing what's right for you. So here are some advantages and disadvantages of living a hassle-free life.
How does Guaranteed Rent work?
Guaranteed Rent is a contract in which a landlord offers the control and management of their property to a third party, while in return receiving a fixed amount as rent during a definite period.
It alleviates some of the overwhelming set of responsibilities and tasks a landlord has related to managing properties, from liaising with tenants and satisfying requirements, addressing finances, and maintenance work to name a few.
If you're interested to see what one of London's best guaranteed rent programmes looks like, Wentworth Properties offers hassle-free renting regardless of the property size or requirements, excellent maintenance standards, and guaranteed return on investment.
PROs OF GUARANTEED RENT SCHEMES
Let's explore some of the top 3 benefits of a guaranteed rent scheme.
YOU GET FIXED, GUARANTEED RENT PAYMENTS ON TIME

Among the best and most significant advantages of a guaranteed rent scheme is timely and guaranteed payment. The landlord does not have to bother chasing after the rent and stressing over non-payments. There are no void periods, whether the property is occupied or vacant. You don't have to wait long when the contract is agreed upon; you get paid from the start.

MANAGING AND MAINTAINING THE PROPERTIES EASILY

Daily property maintenance comes along with a guaranteed rent scheme. Therefore, you don't have to invest your time in managing and maintaining the property. A good scheme will provide above-standard property management. For example, Wentworth will handle everything from repairs and periodic inspections to bills and council taxes. You can be sure the property will be returned in its original state or in better condition.

 

THE THIRD-PARTY COVERS UTILITY COSTS, REGULATION CHECKS, COMPLIANCE SUPPORT AND BEYOND

The third-party covers the utility costs as it is a part of their responsibility, including damages done while on rent. Additionally, as a landlord, you do not have to worry about safety and health regulations. The compliance support will come with the expertise of the third party. Other benefits can be included depending on the scheme. For example, Wentworth Properties can also look after white goods or furniture.
At Wentworth Properties, you can enjoy flexible leasing and the best possible rent to achieve a return on your portfolio. There are no hassles of viewing or tenants to manage.
CONs OF GUARANTEED RENT SCHEMES
Here are the top 3 disadvantages you need to be aware of, as a landlord, that come with a guaranteed rent scheme.
LIMITED DECISION-MAKING POWER

Since you may not deal directly with the tenants, you will have limited decision-making power over who gets to rent the property. Some providers will offer you some key indicators they're looking for in tenants, but some won't. As long as you get the agreed rent and the property in the same condition, some landlords don't care who rents the property. But some do, which is why Wentworth Properties promises suitable professional tenants and mandatory tenant checks, to ensure the property is kept in its best condition.

RISK OF POOR MANAGEMENT

If you do not hire a third party that ensures accountability and responsibility towards maintaining your property, you may get your property damaged. Needless to say, often Guaranteed Rent Schemes imply arrangements and partnerships with local councils, which not all landlords are comfortable with. Hence thorough inventory checks prior to entering a contractual agreement with a third party is a must and provide clear indicators of what standard of property maintenance you're expecting.

Therefore, make sure you enter into the guaranteed rent scheme contract with a trusted firm that offers excellent property management services. Property Management is what Wentworth specialises in and can deliver at the highest standard. We do not partner with local councils and always opt for private, vetted tenants instead in order to maintain the value and condition of your property.

 

SCAMS OR UNRELIABLE SCHEME PROVIDERS

Just as with everything else, there is always a possibility you're releasing the control of your property and its management to a company that will not deliver on its contractual responsibilities and it's aimed at scamming you. You must check and analyse the third party, and most importantly, the contract offered. As third-party scams are prevalent, you should enter into an agreement with a trusted and reliable party.
Wentworth Properties ensures that you enjoy all the pros while we make sure that you encounter the least of the cons. We guarantee London landlords rent for one to five years and do not charge commission. Connect with us to know more about the guaranteed rent scheme and how it works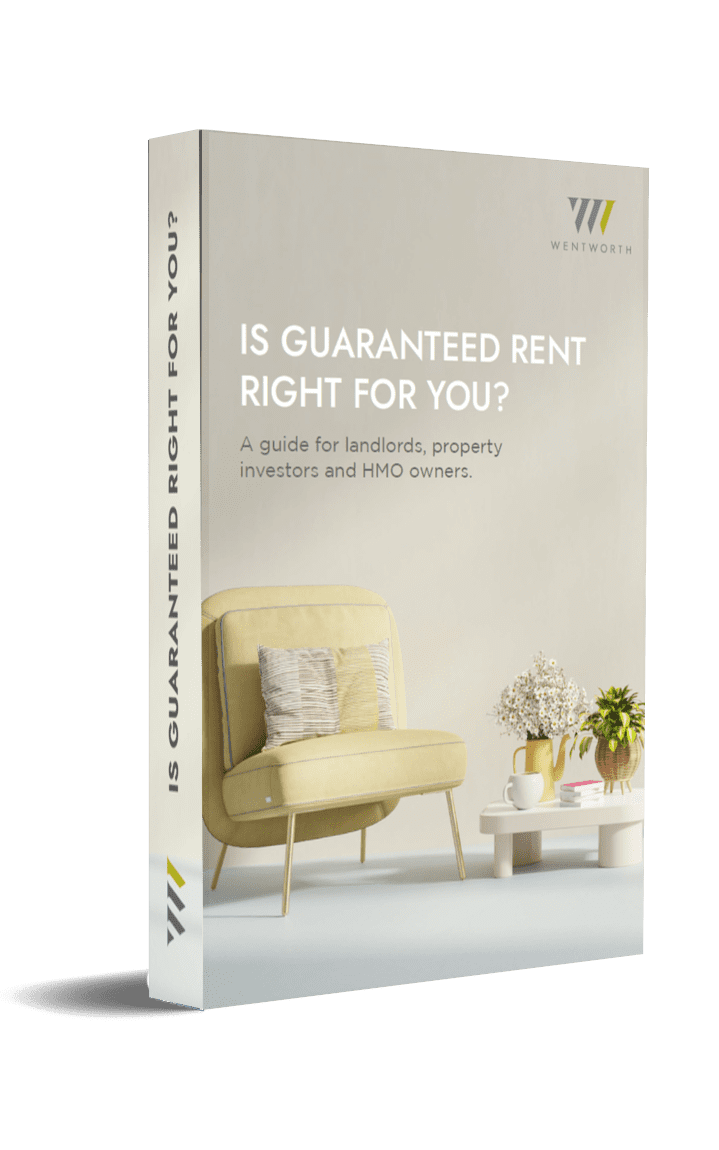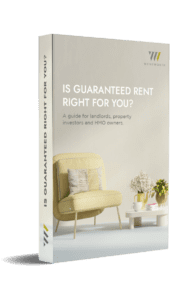 Guaranteed rent, guaranteed Insurance, rental income protection… which one is which?
No wonder you are confused about what brings the most value to you and protects your property portfolio.
Learn what to pay attention to by spotting false promises and deciding what's right for you, straight from the experts.
See what's inside the guidebook:
What Is Guaranteed Rent
What are the benefits?
What are the disadvantages?
What should you consider?
Is Guaranteed Rent right for HMOs?
Is Guaranteed Rent right for you?
Find out more about our Guaranteed Rent Scheme can help you and get in touch to take advantage of the Wentworth expertise.