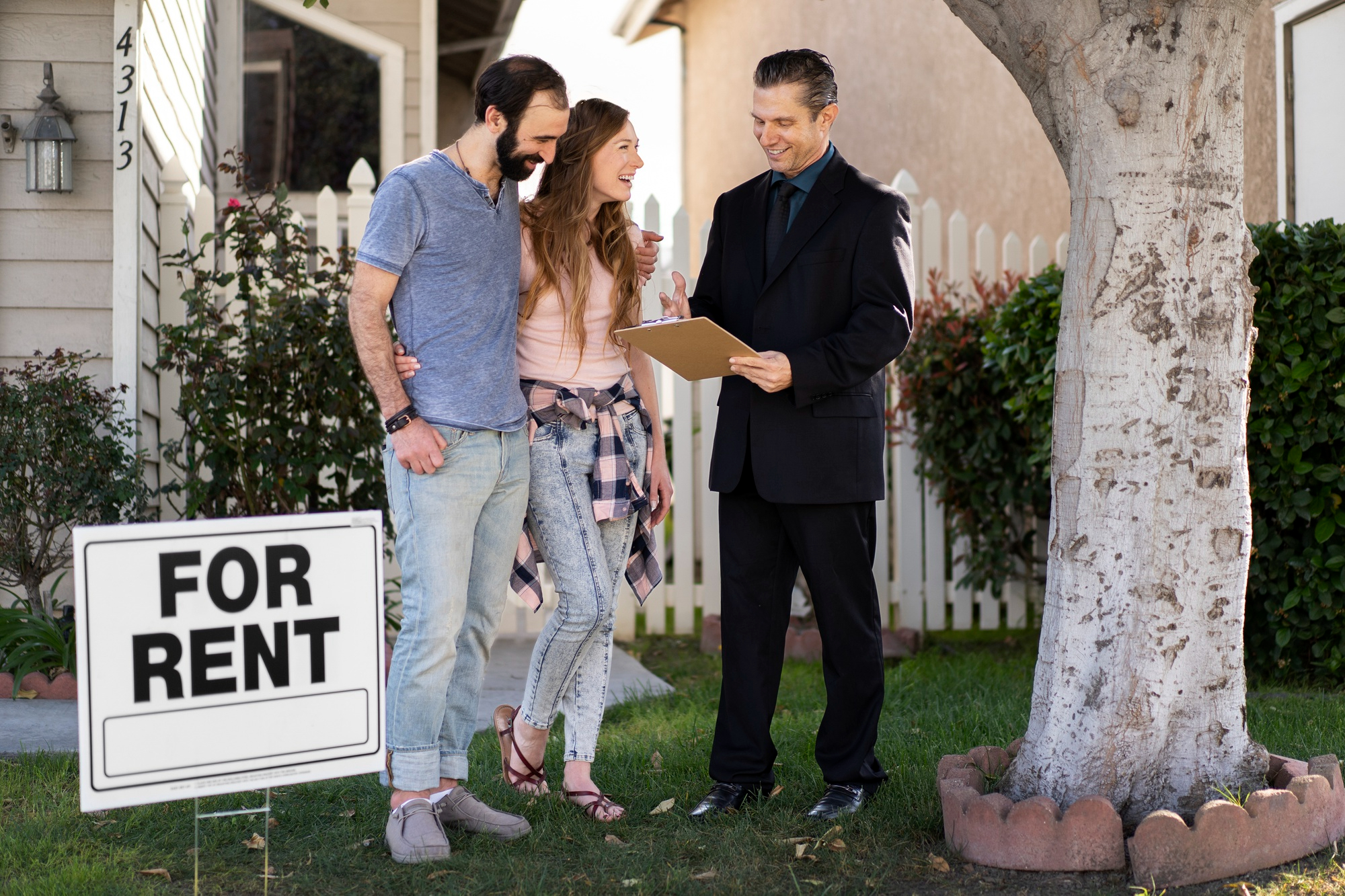 EXPLORING THE BENEFITS OF USING A GUARANTEED RENT ESTATE AGENT IN LONDON
Navigating the intricate and fiercely competitive real estate market in London necessitates ingenious approaches that provide landlords with a seamless, secure, and consistent stream of income. Therefore, the guaranteed rent estate agents have started emerging on the market, which are a potent solution for landlords seeking a stress-free, low-risk investment. 
In this article, Wentworth Properties delves into the pivotal advantages of partnering with a guaranteed rent estate agent in London. Furthermore, it illuminates the intricate facets of the guaranteed rent scheme, aimed at empowering landlords with insights that enhance their real estate ventures.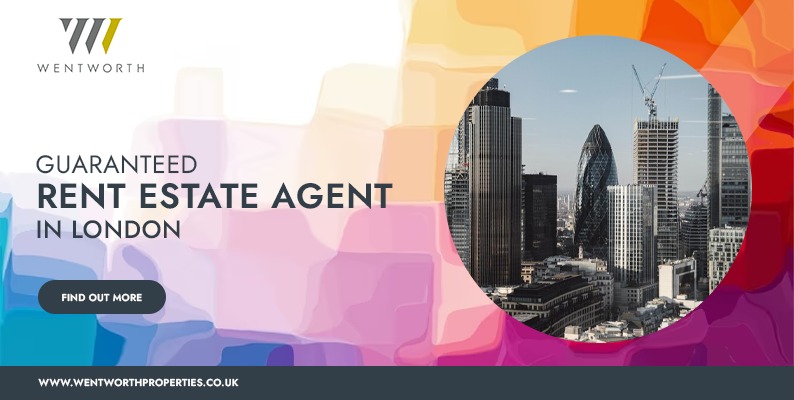 UNDERSTANDING THE CONCEPT: GUARANTEED RENT SCHEMES IN LONDON
A guaranteed rent scheme functions as a safety net for landlords, offering a unique proposition that guarantees a fixed rental income. Irrespective of occupancy, landlords can rest assured that a steady stream of income will flow their way. Because of this arrangement  uncertainties that typically accompany traditional renting models, particularly during vacant periods become alleviated. 
ADVANTAGES OF OPTING FOR A GUARANTEED RENT ESTATE AGENT AS YOUR PARTNER
The foremost advantage of choosing a guaranteed rent scheme is the stability it brings to your financial landscape. Because of the model itself, the main renter becomes the scheme provider, eliminating risks around tenant payment failures or market fluctuations. Thus guaranteed rent ensures consistent cash flow, empowering landlords to meet mortgage payments, attend to portfolio growth, and manage overheads without disruptions.
VOID PERIODS, A THING OF THE PAST
In addition, especially in London's bustling rental market, void periods can be a landlord's nightmare. However, with a guaranteed rent scheme, landlords enjoy immunity from these periods of vacancy. The onus of securing suitable tenants rests squarely on the shoulders of the agent. Therefore, ensuring that the property is never unoccupied becomes the responsibility the scheme provider. 
COMPREHENSIVE PROPERTY MANAGEMENT
Moreover, guaranteed rent estate agents often package comprehensive property management services. This includes regular property inspections, prompt maintenance, and even utilities. This holistic management approach ensures expertise management & interest in maintaining the property at standard. As a result, the model creates a hands-off approach which ultimately liberates landlords from the minutiae of day-to-day operations, allowing them to channel their energies elsewhere.
SIMPLIFIED ADMINISTRATIVE WORKLOAD
The laborious realm of paperwork, tenant screenings, and legal obligations can overwhelm landlords. Guaranteed rent estate agents come armed with the expertise to handle these administrative tasks adeptly. From meticulous documentation to compliance with legal requisites, these professionals streamline the process, thus relieving landlords of arduous administrative duties.
DISCERNING TENANT SELECTION
Subsequently, the expertise of a credible guaranteed rent estate agent shines in tenant selection. Drawing from a curated pool of pre-vetted tenants, the agent minimises the likelihood of problematic occupants who might cause property damage or disrupt the harmonious fabric of the neighbourhood. Meanwhile, landlords reap the rewards of judicious tenant selection, bolstering their property's integrity.
THE GUARANTEED RENT SCHEME IN LONDON
To summarise, the crux of the guaranteed rent scheme in London lies in the agent leasing the property from the landlord for a predetermined term. During this duration, the agent assumes the role of tenant, responsible for securing sub-tenants, property upkeep, and consistent rental payments. This approach unfurls an array of advantages:
Most importantly, the benefit of the guaranteed rent scheme is its ability to proffer dependable financial forecasts. Landlords gain the power of foresight, effectively planning their finances based on a fixed rental sum that endures throughout the agreed tenure. Thus, this predictability creates stability in a chaotic or dynamic market.
As mentioned previously, the onus of rent default is elegantly shifted from landlord to guaranteed rent estate agent. Even if sub-tenants encounter financial setbacks, landlords continue to receive their assured rental income from the agent, therefore insulating them from market volatility.
Moreover, the guaranteed rent scheme unfurls as a boon for landlords who juggle multiple properties or diverse commitments. Entrusting the agent with property management tasks, ranging from tenant procurement to maintenance, affords landlords a passive income stream while liberating their time for other pursuits.
All in all, as the London property landscape continues to evolve, guaranteed rent estate agents play a pivotal role in fostering success for London landlords, buy-to-let investors and property developers. The guaranteed rent scheme serves as an anchor of stability, underpinning landlords with consistent income, streamlined operations, and expert property management. 
Therefore, by allying with a dependable guaranteed rent estate agent in London, landlords forge a path to stress-free and lucrative property ownership. The guaranteed rent model stands not only as a solution but also as a strategic advantage in the dynamic arena of London real estate. 
WENTWORTH PROPERTIES IS HERE TO SUPPORT
For any of your real estate agent needs in London, you can contact Wentworth Properties. With over 15 years of expertise in property management, we stand as a prominent London estate agent. Our distinction lies in our commitment to innovation, setting the pace in the industry. We consistently provide unparalleled management quality and an exceptional customer journey, setting us apart in the market.
LOOKING FOR A RELIABLE GUARANTEED RENT ESTATE AGENT IN LONDON?
Discover the peace of mind with Wentworth Properties' Guaranteed Rent Scheme. Our dedicated service ensures a steady rental income without the hassles of void periods or property management. Explore the benefits of partnering with us today for worry-free property ownership.