Can I Manage my Own Rental Property?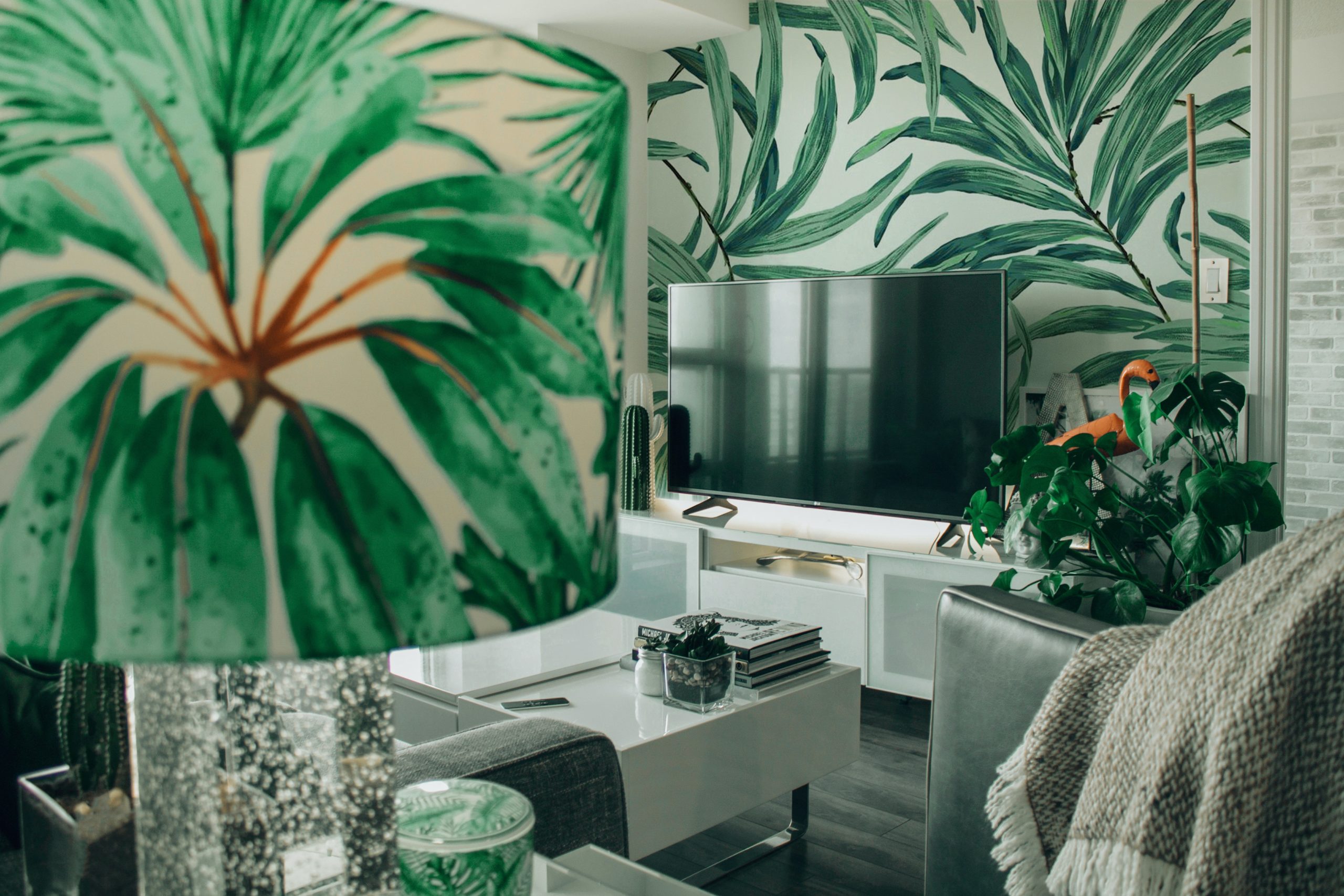 CAN I MANAGE MY OWN RENTAL PROPERTY?
Absolutely. Will it save you money and ensure more return on your investment? Yes. Does it entail a lot of effort and risk? Also, yes. Continue reading to find out what exactly rental property management vs. self-management entails and what is the right choice for you.
Let's start with the basics of what you need to consider when deliberating self-management. The lifecycle of a rental property follows these main stages: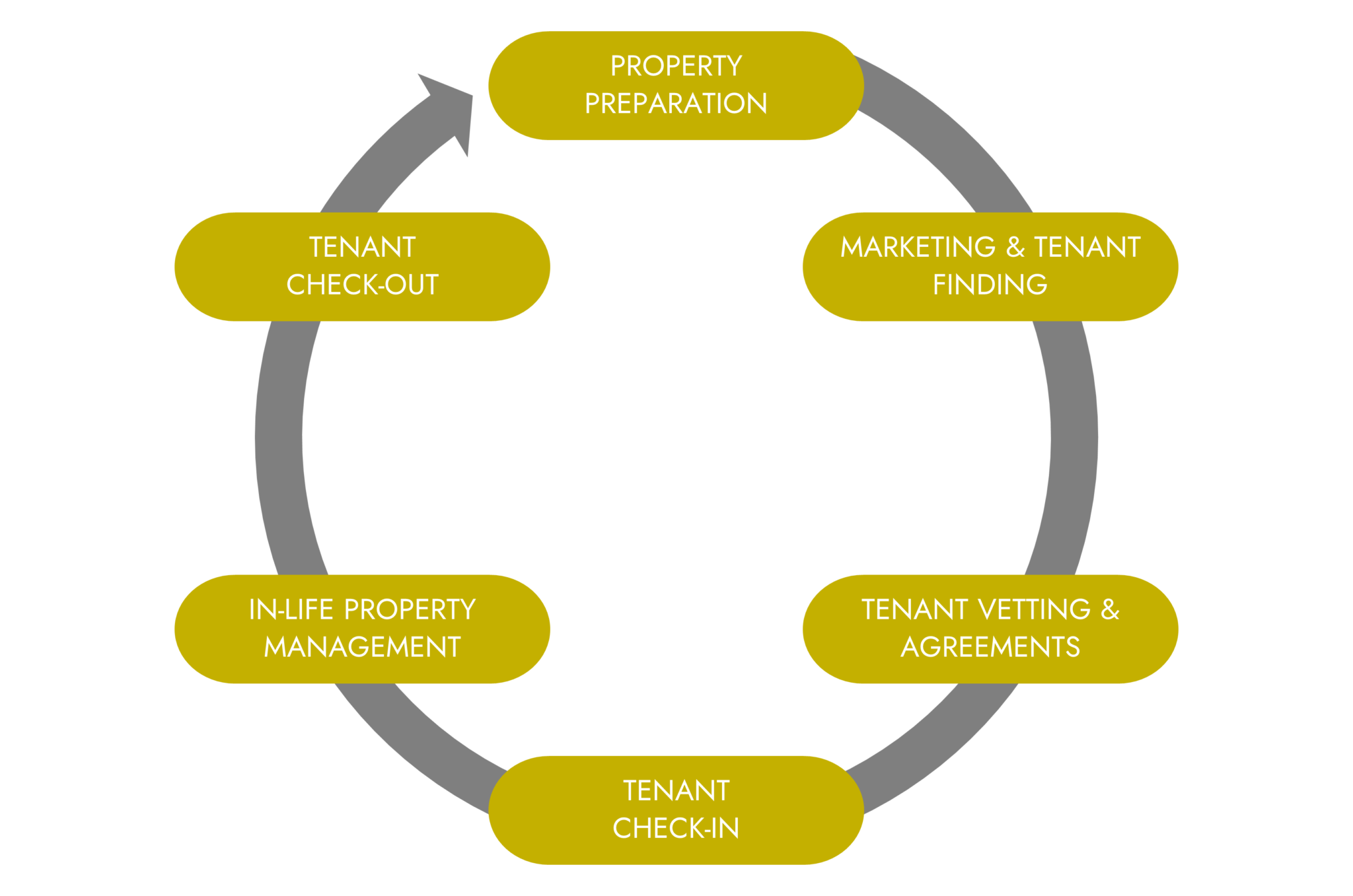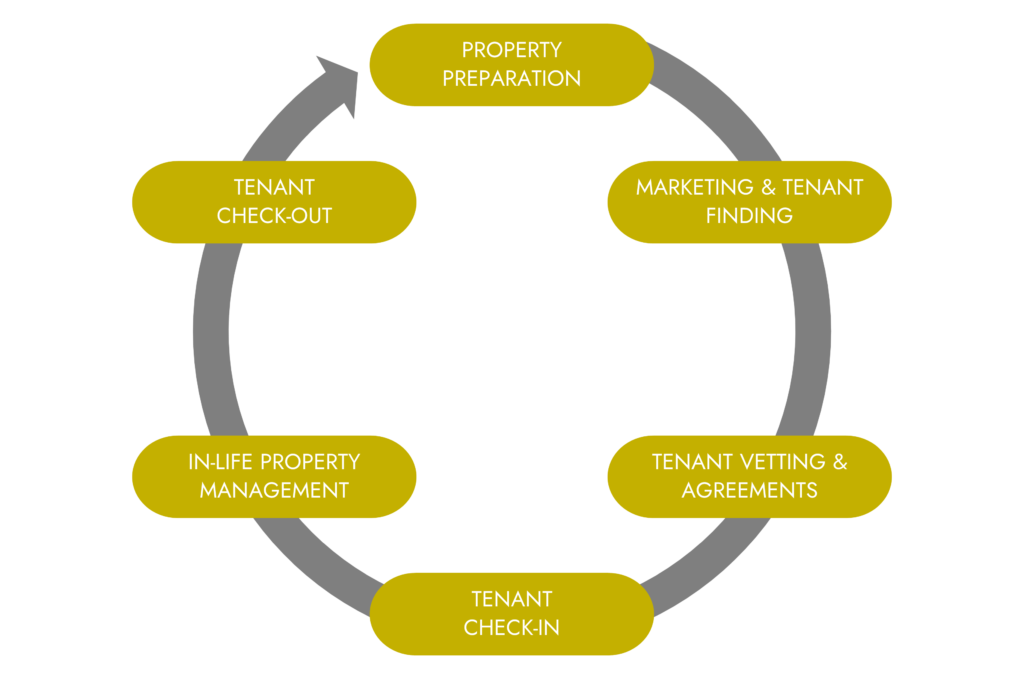 Additionally, to being 'suitable' your property also needs to be deemed as 'safe'. That includes getting gas appliances (such as radiators, ovens, and boilers) tested, registered with engineers, and regularly checked. Older boilers, for example, could be deemed unsafe. The same applies to electrical outlets, lights, or even plumbing, and PAT tests need to be regularly carried out. Don't forget the installation of safety devices such as smoker alarms or carbon monoxide detectors.
Then there is the certification; landlords are required by law to produce before renting out their properties: an Energy Performance Certificate, Gas Safety Certificate, and an E.I.C.R (which was only recently introduced).
These elements of property preparation carry the highest risk. If forgotten about, not only that you be activating outside of the law, but you'd be responsible if anything were to happen to your tenants. Needless to say, the steep penalties will erase your return on investment in no time.
You also need to ensure your property is marketable. Potential tenants want to be attracted to it and to feel that it won't take much work to make it their home. Moreover, decide whether you'll put your property on the market furnished, partially furnished, or completely unfurnished.
A furnished property should come with everything one needs to live comfortably and it allows a quicker lifecycle as tenants can move in and out quickly. It does however also mean that you would be responsible for maintaining everything on the property, particularly white goods.
MARKETING & TENANT FINDING
Depending on your property, its location, its appeal, the demand, the housing market situation, and many other variables you can look to price your property yourself or seek an expert valuation. You could compare your property with similar ones in your area but being realistic is vital. Overvaluing your property can drive void periods and undervaluing it will reduce your potential yield.
This step involves gathering information about your property and putting it on the market: quality and accurate photo representations, a floor plan, clear,detailed descriptions of what is and is not included, and remember to add any additional benefits the property offers like proximity to transport, shops, parks, restaurants, and other attractions.
The majority of tenants start their search for properties by looking at websites such as Rightmove, Zoopla, or Facebook Marketplace. Advertise your property across these leading websites for maximum exposure.
This entails attending in-person viewings, answering queries, and providing follow-up communication. All of these will often happen during unsociable hours as tenants review properties around work commitments.
In-person viewings give you a great idea of who the candidates are and whom you feel will best match your property. After selecting your ideal candidate, the negotiation process starts.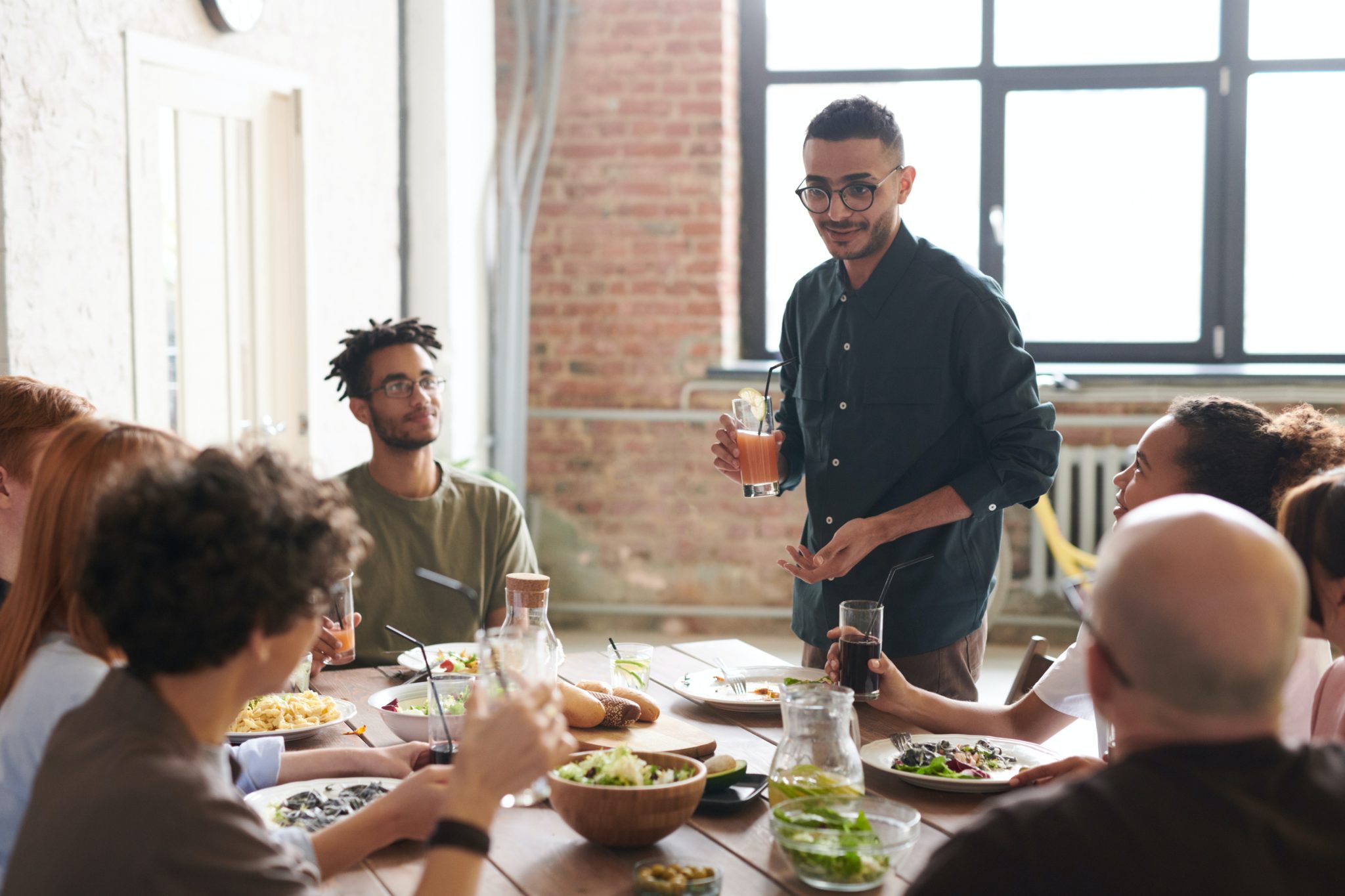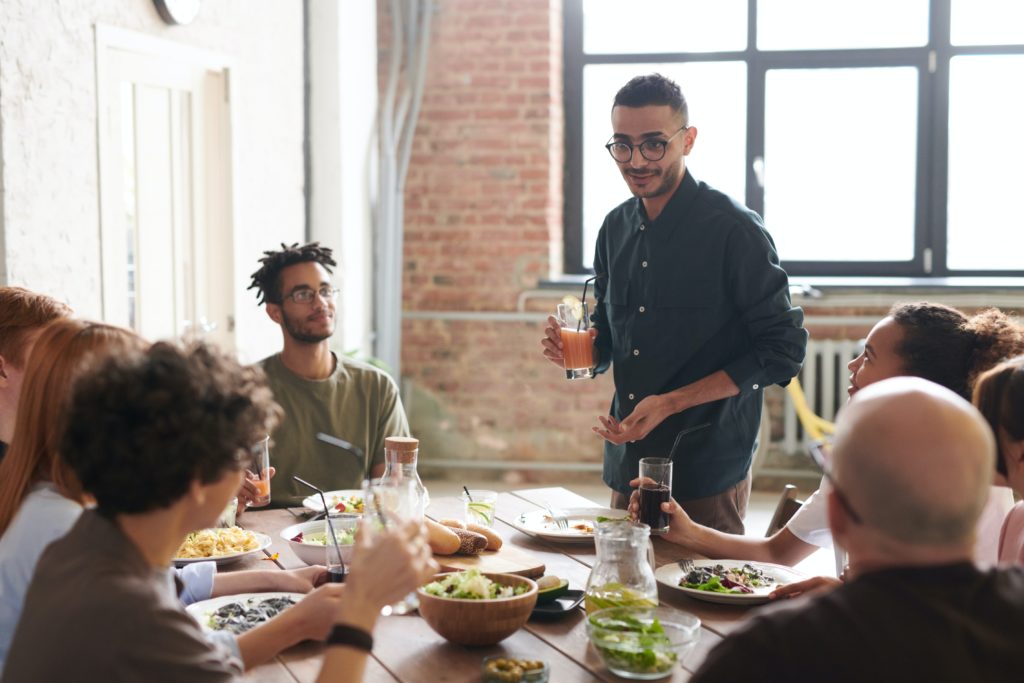 TENANT VETTING & AGREEMENTS
This step de-risks *you*. It's about evaluating the credibility of your potential tenants and their right to live in the UK. Referencing checks entails vetting both the personal information of the tenant (such as their name, address, and employment details) but also their financial history.
There are parts of this process you could do yourself, such as getting character references from previous landlords or current employer. You could ask to see wage slips, bank statements, or an SA302 if they are self-employed.
Tenant checking services will dig deeper beyond the superficial. It's worth paying for such a service if you want peace of mind. OpenRent and the NRLA both offer a cost-effective tenant check for landlords.
Most tenancy agreements last for a year, but you could lock in tenants for longer, which can provide some level of financial guarantee. Important to also consider a break clause, which would allow both you and the tenant to break the fixed-term agreement early.
Your Assured Shorthold Tenancy (AST, in England and Wales) could be for a fixed term or periodic (also known as a 'rolling' contract). Under an AST you are also legally obliged to hold the deposit in a government-backed deposit scheme (TDS), which aims to protect both the landlord and the tenant. The deposit needs to be submitted within 30 days of the tenant sending it and it needs to be returned within 10 days after the property handover.
This is where it can become tedious, as this is a step that requires great attention to detail and realistic expectations. Both the tenant and the landlord need to have a copy of everything that describes the condition of the property at the time the tenant moves in.
This inventory not only considers the number of forks in the cutlery drawer but also the state of the walls, carpets, doors, appliances,or light fixtures. It's a process that audits the property in detail and lists it all out.
The inventory needs to be agreed upon by both the tenant and the landlord.
Once the tenant moves in, and keys are handed over, they need to have clear written instructions (often recommended to have a handbook) on how to maintain the property. Here is when it's important to consider everything one might need from accessing and configuring the boiler, turning on the heating, calling for maintenance in and out of hours, or reading their utility meters.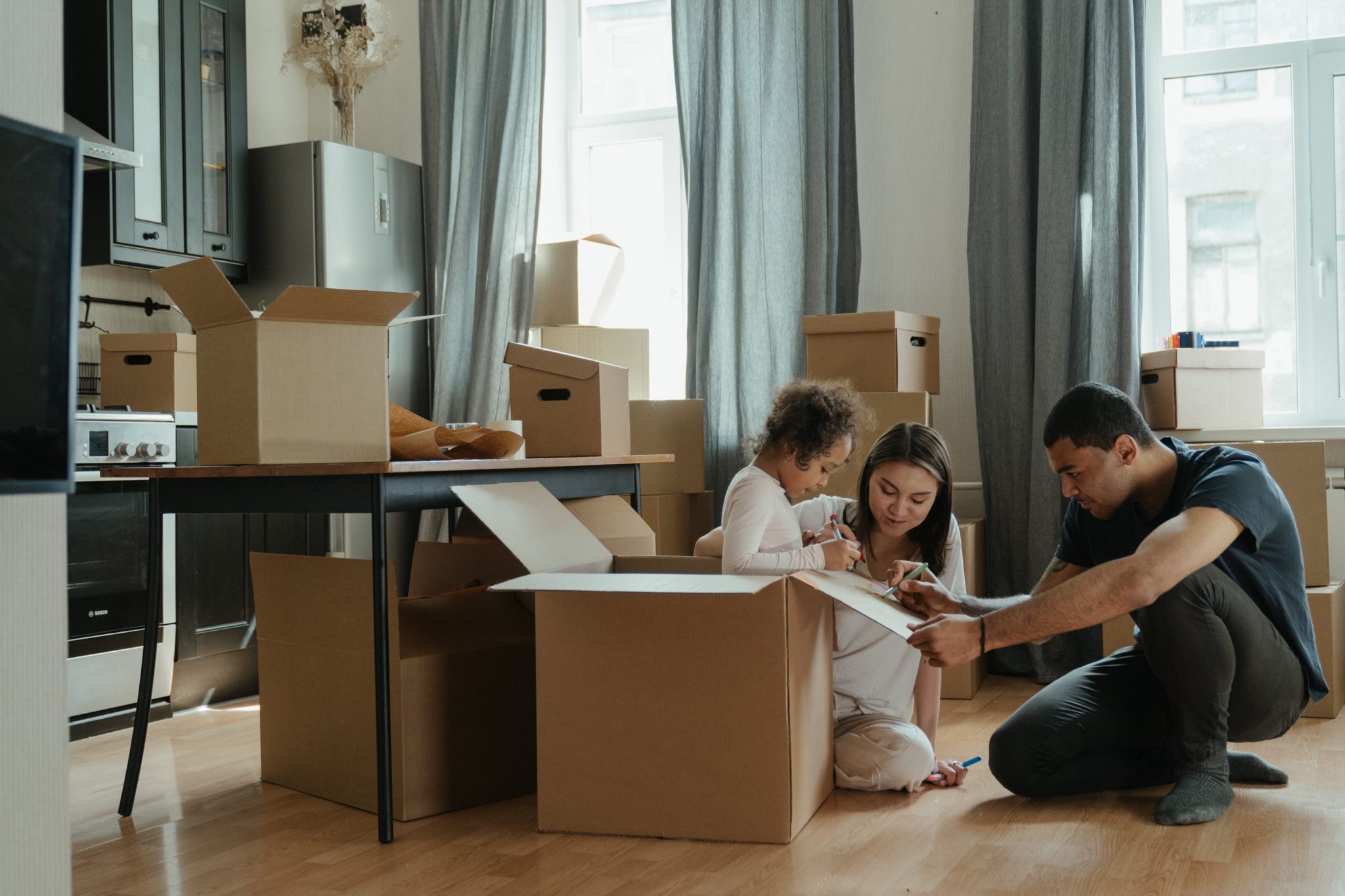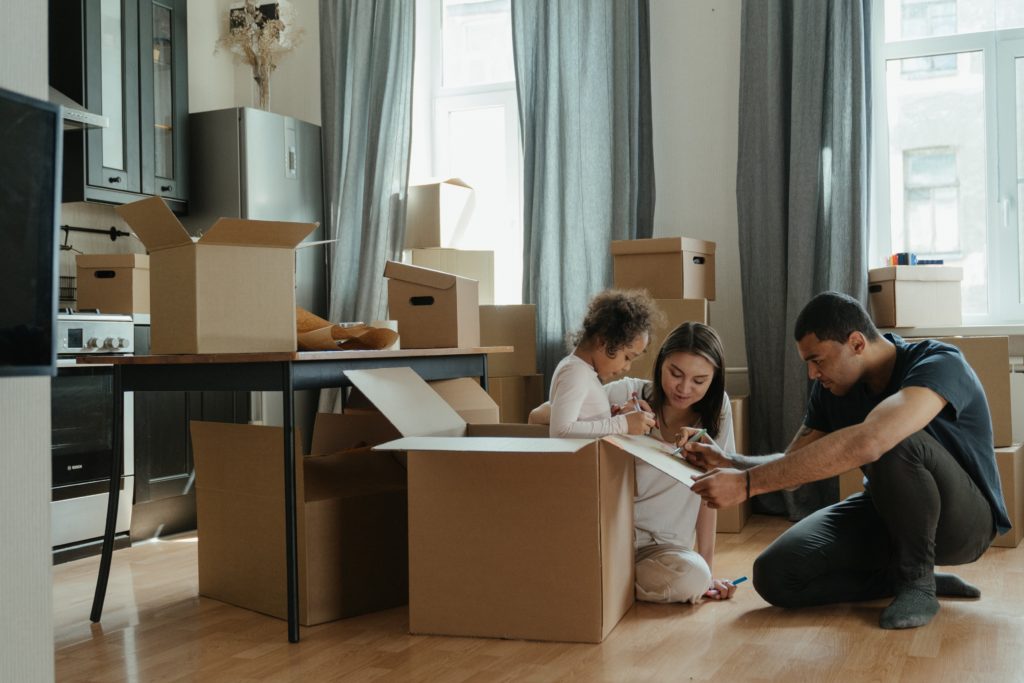 IN-LIFE PROPERTY MANAGEMENT
MANAGING THE PROPERTY & TENANTS
Tired of reading everything you need to do? You haven't even started… While you have a tenant it's important to provide clear SLA (service level agreements) and manage the expectation of your response back in case of non-emergencies. In case of emergencies, you should be available 24/7.
In-life property management could entail providing ongoing repairs, emergency repairs, locksmith & pest control specialist services, on-call engineers & plumbers, health & safety checks, and even landscaping and exterior window cleaning. Additionally, it entails dealing with tenant inquiries, chasing for rent, reminding tenants of notice periods, running notified inspections, or even evicting a tenant.
PROPERTY STATUS & DEPOSITS
This step is reliant on the diligence and attention to detail provided in all previous steps. Once your tenant has given you the notice that they intend to terminate their contract, at the check-in date the property is handed back to you.
Landlords are no longer permitted by the law to enforce 'professional cleaning' to their departing tenants. If the property is left in the same condition as the one provided at check-in (apart from natural wear and tear) then that should be deemed satisfactory.
The inventory plays a key part here in realistically determining if the tenant has caused any damage to the property or its belongings and if cost requires to be deducted from the deposit. This is where the third party plays an important role to ensure both parties are equally protected.
BACK INTO PROPERTY PREPARATION
Last and not least you go back into Preparation mode, to ensure your property is ready for a new set of tenants. A lot of the previous steps happen concomitantly. You do not want to wait for your tenant to move out to find new tenants as that would entail void periods. Hence the switch between old tenants and new tenants needs to be smooth and can become very stressful.
The above doesn't even go into detail, but if you manage a property portfolio (or even two) or an HMO rules can become far more stringent, and it could entail you would be at very different stages of the Property Management cycle at any point in time. This is why property management agencies or rental management companies are so successful. They take the stress away from you and let you focus on the growth of your portfolio or invest your effort into creating other streams of income.
Residential property management companies provide different levels of coverage. The responsibilities of a property manager vary based on the service package, the price, and the property. Not every landlord wants or needs help managing their rental but it's not an either/or situation. The best property management companies provide a wide array of services and fee structures depending on where you need support and their level of involvement.
Typically, most property rental agencies help with initial setup and legal necessities such as:
Property advertising
Holding deposits
Tenant referencing
Tenancy agreement drafting
Deposit registration
Rent collection
There are of course more extensive services and even complete property management:
Viewings
Legal certificates and property inspections
Rent protection or insurance
Legal expenses cover and eviction support
Home emergency cover or property maintenance
Property administration, accounting, and taxes

If you are interested in getting support with your residential or commercial property find out more about our property management services.
Find out more about our Property Management services in London, and get in touch if you need support.